Kingston Defeat Depression 2021 – Virtual Walk & Talk Fundraiser
As we continue to face the COVID-19 health crisis, we are also facing a critical mental health crisis. Join us for this year's Virtual Walk & Run fundraiser event in support of local mental health programs and services.
WHAT:  Annual Defeat Depression Campaign:  Kingston & Area Virtual Walk & Run
WHEN:  Saturday, May 29, 2021
How to Get Involved:
Go to: Kingston.defeatdepression.ca
Register as an individual/team OR sponsor an existing participant or team
Share your registration or support for a team with your contacts by social media
Ask friends/family/colleagues to sponsor you (or the participant/team you choose to support) for the Virtual Walk & Run on May 29, 2021!
Resolve Counselling Services Canada is a proud partner of the Mood Disorders Society of Canada — Defeat Depression Campaign.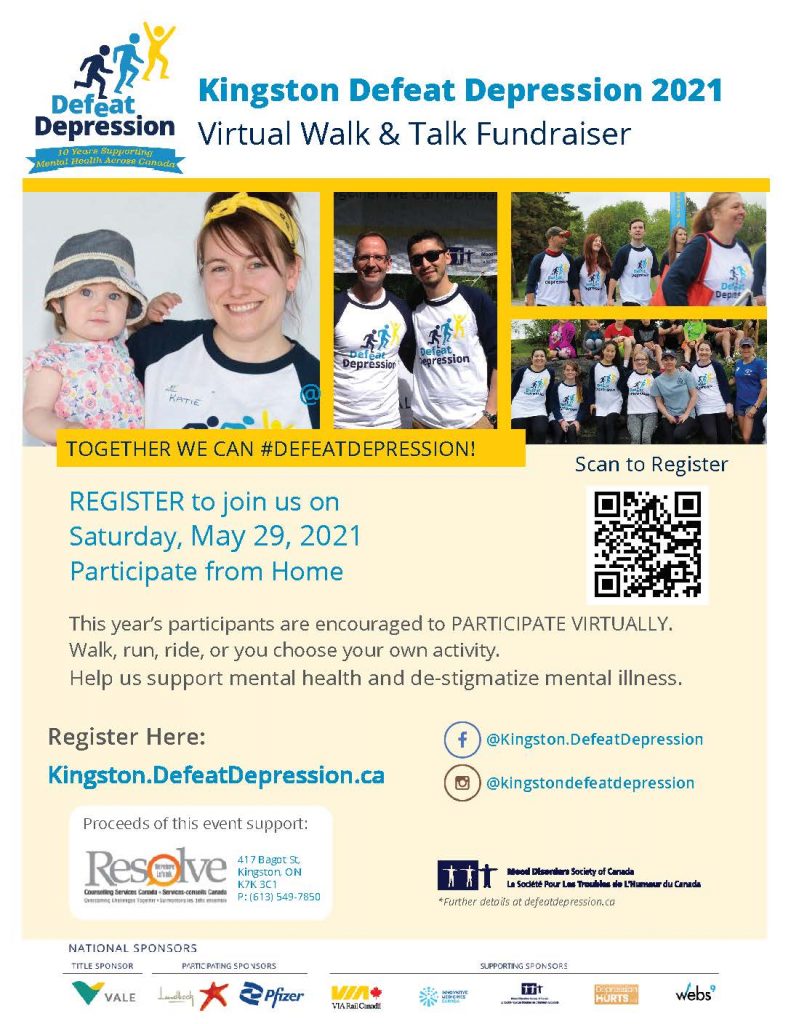 Defeat Depression registration info & fundraising Kit
DD_ParticipationInfo_16Apr2021
Defeat_Depression_Fundraising_tool_kit
Kingston_2021_DD_Poster